Light Language, Also Known As The Language Of Light Is A Non Linear Form Of Communication. Essentially It Is Pure Consciousness Or Energy/Frequencies Expressed Via Verbal, Written, Or Even Physical Communication Such As Signing. The Linearity Of Human Language Is Very Limiting Emphasizing On Meaning, Logic, And Compartmentalization Which Makes It Very Challenging To Express Multidimensional Information. Through Light Expression, We Are Able To Share With Minimal Distortion If Any At All As More Information Is Able To Be Expressed Through Feeling As Well, Utilizing More Than Just The 5 Senses. 
---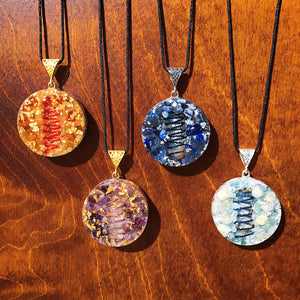 Frequency Is The Nature Of Reality. As You May Know, We Are All Made Of Energy. We Have The Ability To Pick And Choose The Reality We Wish To Experience. For Those Of Us Who Make The Conscious Choice To Live A More Peaceful And Harmonious Existence, We May Run Into Outdated Patterns Or Energies That Need Clearing As We Shift Our Frequency. The Blessing Is We Have Tools To Assist Us On The Journey Of Remembering, Returning To Our Natural State Of Being. The Use Of Crystals Is An Ancient Modality That Has Benefited Humanity In This Way For...
---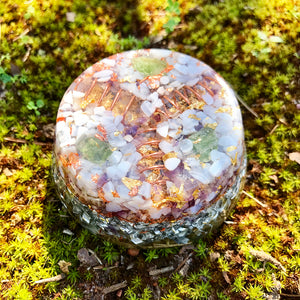 One Cannot Dive Into The Topic Of Orgonite Without Discussing Dr. Wilhelm Reich's Amazing Work Surrounding Life Force Energy Also Known As Chi Or Prana. Dr. Wilhelm Reich Was A German Born Psychiatrist Who Studied Life Force Energy Related To Psychology And Biology. His Theory Would Be Known As Orgone Energy. Through His Research, Dr. Reich Discovered Many Of The Illnesses Within His Patients Were Caused By Blockages Of Life Force Energy Within The Human Energy Field. Life Force Energy Can Also Be Seen As Sexual Energy Or Creative Energy In Which He Termed Orgone. He Created A Device Called An Orgone Accumulator Which Is A Box Chamber Surrounded By Layers Of Inorganic And Organic Material That...