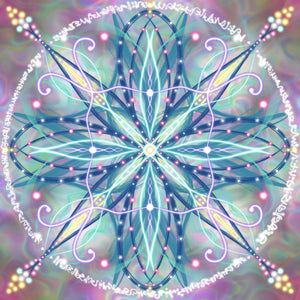 Magnificent Healing Creations
Personalized Light Language Activation Audio
Regular price
$88.00
$0.00
Light Language Is A Powerful Tool For Healing And Transformation! A Non Linear Form Of Communication, Light Language Has The Ability To Hold An Immense Amount Of Information, Consciousness, & Energy. Working Through The Subtle Fields And Quantum Dimensions Of Reality, It Communicates Directly To The DNA Which Is Understood By The Heart/Soul.
Working With Various Star Collectives, I Will Connect Directly With Your Higher Self + Spirit Team To Bring In A Personalized Light Language Activation Attuned Specially Just For You! This Specific Transmission Will Address Any Energies In The Way Of Being In The Highest Alignment With Your Original Divine Blueprint. Clearing & Activating Whatever Is Most Relevant To You. Please Feel Free To Contact Me With Any Special Requests Or Area Of Focus!
Your Personalized Light Language Transmission Will Provide Energetic Upgrades Wanted In This Now Moment Which Can Include DNA Activations, The Raising Of Frequency / Consciousness, Gifts, Information + Messages, Clearing Energy Blocks / Patterns / Timelines / Records, & Much More!
✧ Please Check Out This Link For More About Light Language: What Is Light Language? ✧
This Package Includes
10-15 Minute Personalized Light Transmission Audio File
Please Make Sure Your Order Details Are Correct For An Accurate Attunement. The Personalized Light Language Activation Will Be Emailed Upon Completion, Please Allow A 1 To 2 Week Time Frame For Processing.
---
More from this collection